Updated 1/27 11 AM - It looks like it was a bust for NYC as far as the snow totals go from this storm but several of the other cities are getting pounded pretty good. I've been talking to a couple of my nieces around the Boston area and they said it's pretty snowy there but of course being from Syracuse they are loving it and were getting ready to bring their kids out to play in the snow for a bit.
I heard from another friend who is in the Worcester area and she said over 2 feet of snow so far and counting. If that's the case and it's close to the unofficial totals I am seeing then Erie, Pa, Buffalo, NY and Grand Rapids may want to start making some snowballs to fend Worcester's challenge to the top of the snow mountain off
Syracuse and South Bend might as well stay out of this snowball fight and save their energy for the next storm because chances are come the next update a little later Worcester will be ahead of them.
The snow storm is still going on and expected to continue throughout the day. I'm like a little kid at Christmas waiting for the next snow stats from NOAA to be posted. I'll get an update in when the official snow stats come out later. Stay Tuned and Stay Safe if you're in the storms path…
————————————–
Updated 1/26 – 10 PM - Here is a latest snow totals map put out by The National Weather Service. Looks like snow totals are still way up there. Stay Safe All!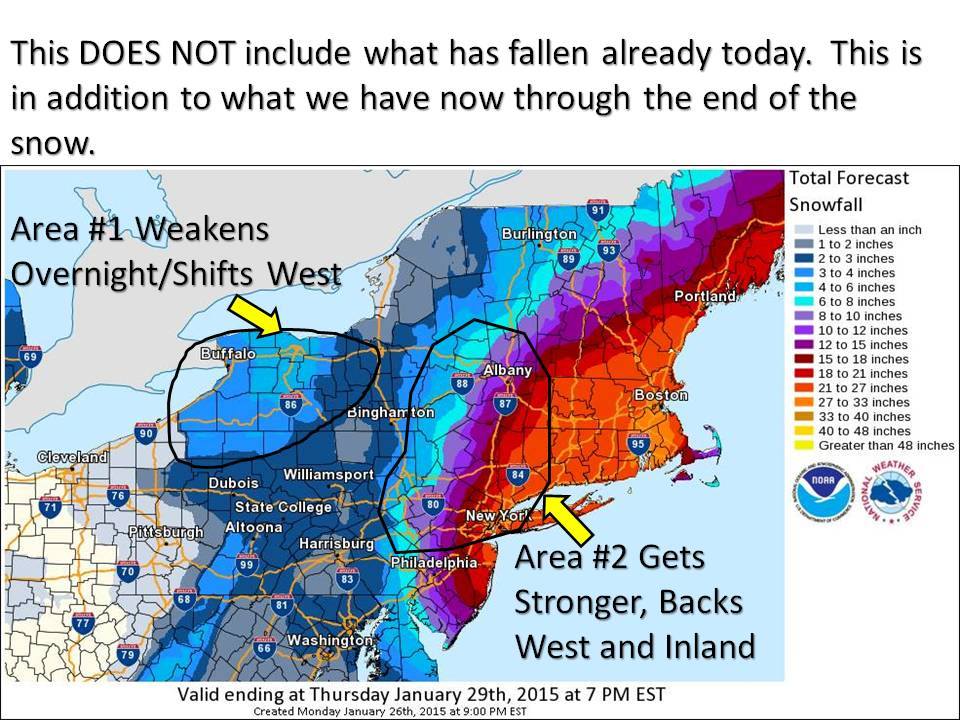 Updated 1/26 7 PM – New snow stats have been updated for all of the cities. I updated the current radar images from the National Weather Service around 4 PM. Just click on the animation for the most current radar showing where the storm is and where it is going
……………………..
Several of the snowiest cities in the national snow contest are under blizzard warnings and winter storm warnings as of this morning, Monday – 1/26/2015. I will be keeping some of the updates from the National Weather Service posted in this post as they come in. Keep in mind that this is not a news site but just a fun snow site meaning go to the pros for your current weather conditions and what is in the forecast for your area. Take this storm seriously and if you are in the blizzard warning areas you may want to stay home when it hits
No doubt it will be interesting to see where NYC, Boston, Worcester, Newark and some of the other cities end up when this winter storm is done dumping snow. See below for links to information on the storm from the National Weather Service. Here are snow totals for some of the cities before the storm and what place they were in. Let's see if they climb the snow mountain
It is looking like this storm named Juno by TWC is going to pan out with blizzard conditions being forecasted for the East Coast cities. Below you will find a few links to the current warnings and watches for different states that are being affected. I will be adding links to some good sources on this page that you can keep checking to see what it is doing in your neck of the woods and to see what warnings or watches you may be under right now and as the storm approaches your area.
NOAA Blizzard Warnings, Winter Storm Updates and Storm Alerts By States
(Constantly being updated by The National Weather Service)
Maine Storm Warnings
Massachusetts Blizzard and Storm Warnings
New Hampshire Winter Storm Updates
New Jersey Warnings
New York Storm Updates
Pennsylvania Storm Updates
Click on Radar Image for Current Radar of US and Snow Storm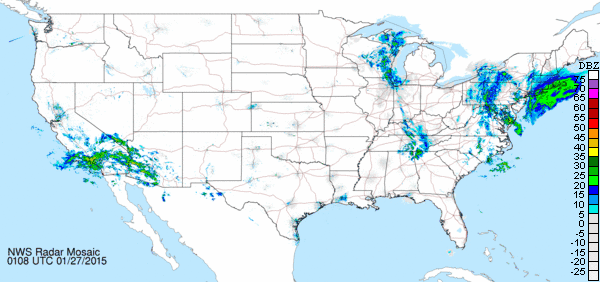 Winter Storm as of Around 4:00 PM – 1/26/2015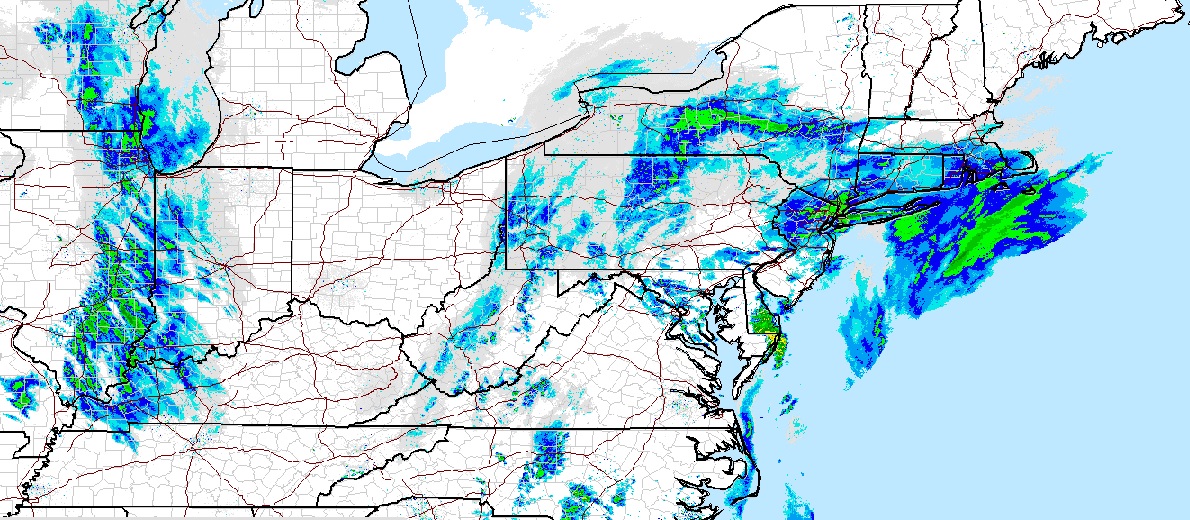 I'll be posting a lot more information right here as it is reported including snow totals and so on. If you have any info to share from your area please leave a comment in this post with your info and Thanks. Stay Safe All and Stay Tuned