On a side note (Shameless Plug) – The semi-annual fundraiser (actually the first ever) is going on for the snow site(s) right now. In other words, if you have a couple of bucks or if you're Bill Gates a few million to donate to help out the snow site (Me), now is a pretty good time. If you don't, no problem because I don't either. If so, you do not have to join PayPal in order to donate to the site and all of your info is between you and PayPal other than your name so I know who donated and I can Thank You. Yeah, I know this post is lame but kind of necessary right now. Go Northeast and it's gonna be fun from here on!
* Thank You Jennifer M. for your donation and for taking the time. They help out a lot Jennifer and I really do appreciate it

* Thanks Debra A. for taking the time. I truly appreciate it

* I want to give a Big Thanks to John A. for your donation tonight. It helps out more than you know John

* Thanks Stephen S. for your donation today. Words even above can't explain how much it helps me out

————————————
Updated 1/21 2:00 AM -Erie, PA is the new King of the snow mountain right now. As of the last update Erie, PA has taken the top spot away from Sioux Falls, SD by one snowflake. Keep in mind that I only updated the Top 5 cities after getting a heads up from Erie's very own Geoff Cornish. Thanks Geoff for the heads up and making me stay up a little later, j/k
Check out the news and Geoffs forecasts for Erie at
Stay Tuned for full update sometime tomorrow when I wake up. Don't hold your breath for a morning update
———————————————–
Updated 1/20 8 PM -Syracuse, NY has managed to get just enough snowflakes to slip past Erie, PA and to move onto the 2 slot of the snow mountain. Sioux Falls still is the King of the snow mounatin right now by a couple of inches give or take.
I'm loving the way the snow contest has been taking shape this past week and loving how close it is. Some of the other cities that we are use to seeing on the top have been steadily climbing their way to the top. The storm that is expected to hit the coast this weekend should make it even more interesting and fun.
Fun is what the snow contest is all about folks. So have fun and Please take this storm seriously if it's in the forecast for your area. Have a Great Night and Drive Safe
———————————————–
Updated 1/19 8 PM - The snow race is getting exciting and the big question as we all waited for this last update is did Erie take the lead? Better yet did Erie manage to stay in 2nd place?
The answer can be found on the Top 25 page
Just to give you a heads up before you go there I have to mention that Syracuse broke a date record today breaking the old record of 7.3 inches set back in 2003 and no I'm not saying how much yet No doubt the Golden Snow Globe bears are chasing Syracuse's butts too
——————————————–
The way Erie, Pennsylvania has been sledding up the snow mountain you would think they are being chased by a Golden Snow Globe snow bear or something. Is there a such thing as a snow bear and do we have them on the mountain? Maybe it's not a snow bear and it's Syracuse, New York they are trying to stay ahead of. Both cities have been climbing towards the top of the National snow contest for Big cities with a population of 100,000 or more.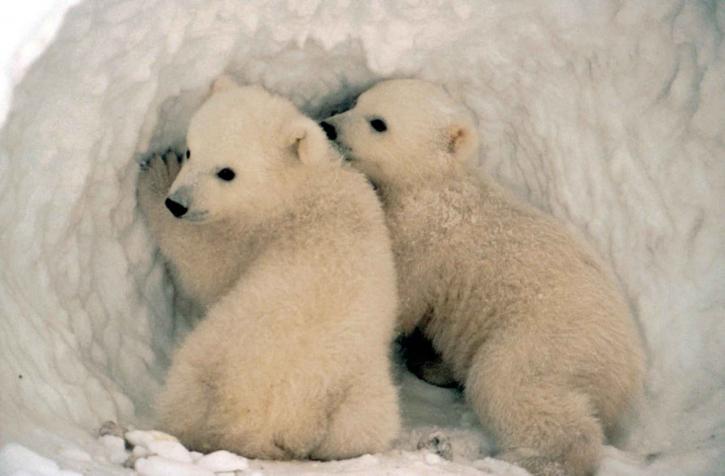 Both Erie, PA and Syracuse have been able to connect with some decent Lake Effect snow this last week or so moving into the Top 5 of the snowiest BIG cities in the country. The new Top 5 as of this last update are now Sioux Falls, SD, Erie, PA, Lakewood, CO, Spokane, WA and Syracuse, NY. Many other cities have also been breaking camp finally and making the trek to the top of the snow mountain now that the cold air is finally sticking around.
In the last week give or take a day Erie has gone from the 14th slot in the snowiest city contest to the number 2 slot. It will be interesting come the next update to see if Erie can take away the top spot from Sioux Falls. Stay tuned
Syracuse has moved all the way up the snow mountain from the 41st spot to move into the number 5 slot the last several days. Like Erie and several other cities, they hooked into some decent lake effect snow the last week give or take.
The last 7 days have helped several cities in the North East catch up either a little or a lot and the snow contest is finally starting to take shape. Oh, it gets even better maybe for those of you who remember how last season's snow race went. It went right down to the finish with Lowell, MA pulling out a victory at the very end beating Syracuse and Worcester, MA which were in a tie.
As of this last update last season's snow champs Lowell are in 47th place give or take with just 6.3 inches of snow so far for the 2015-2016 snow season. Boston isn't even in the Top 50 right now. The thing is and I'm guessing, most of the cities from the north that are near the bottom right now probably were last season also at this time but then… Then all of the Nor'Easter's and storms started hitting. Pretty close to right about this time in the season.
Hmmm, did someone say storm? They did and I see all of the pros talking about a storm getting ready to hit some of those cities in the near future that have been hanging at the bottom of the snow mountain. Cities like Boston, Philly and many others. You all know that I am clueless so check with your favorite Meteorologist to get more information on what they are expecting to be a Nor'Easter hitting the coast sometime come Friday and Saturday. Hey, Have a Great Day Everyone