I keep hearing and reading about some places in the United States getting some decent snow already. Right now it seems like places that are in the higher elevations. though.
Below is a map of snowfall from the last two days. The snow that has fallen from September 12th and 13th. So far I am still just seeing a trace of snow for a few of the big cities in the Golden Snow Globe contest but I'm starting to think that this season may start a little sooner than normal.
This map shows that measurable snow fell in Montana and in Wyoming. I also just looked at the 7-day snow map and that shows that some snow fell in Indiana. Snow in Indiana already? I'll have to research that.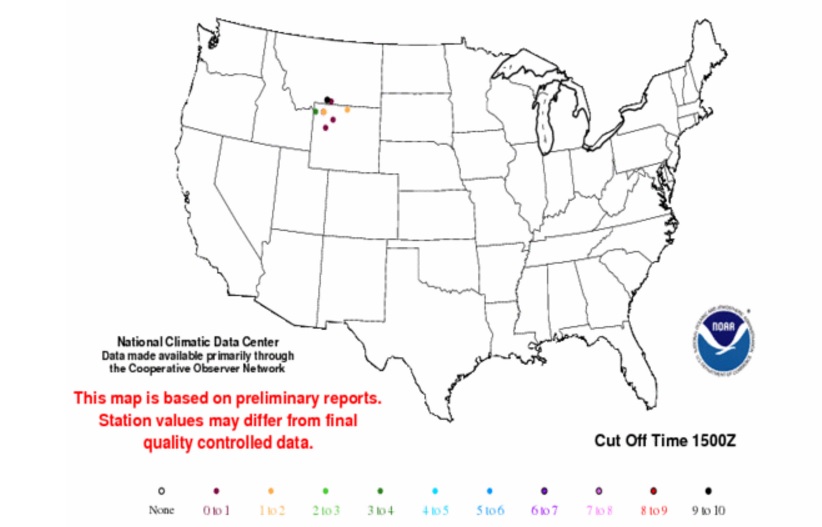 Click Here for the NOAA Snow Map
Anyways, it's a pretty cool map that shows estimates of how much snow has fallen and you can go back to the last 7 days. It also shows what the current depth is in different parts of the country. Stay Tuned