First off as always, a Big Thanks to Lora O. and Karen S. for your recent donations to the snow site. They help out a lot and Merry Christmas to the both of you also. Thanks

————————————–
Erie, PA Leads Snow Contest By Over 5 Feet
Erie, Pennsylvania just keeps adding to their snow totals and the lead they have in the National Golden Snow Globe snow contest. I'm not talking just a little snow but snow that will be remembered and talked about for years to come. Stay safe folks!
Erie, PA's historic 2-day snowfall for Dec. 25th and Dec. 26th total 58.0 inches and it's still snowing. Just under 5 feet of snow as of the last update from the National Weather Service out of the Cleveland office. That amount of snow is pretty much unheard of for a major city, not to mention that over 34 inches fell on Chrismas. WOW comes to mind.
Erie, PA may also go over what the normal snowfall totals for an entire season are tonight which I believe is around 100.9 inches and just think, Winter just started
Erie is off to a good start to break their all-time seasonal snow record which I believe is 149.1 set back in 2000-2001 snow season.
Snow Records Set Between Christmas, Dec. 25th and Dec. 26th
Erie also set a few records so far with the crazy amount of snow they have received so far and I'm sure more records will be set before it finally stops snowing in Erie, PA. Below are some snow records set so far, courtesy of the Cleveland National Weather Service and the totals just keep changing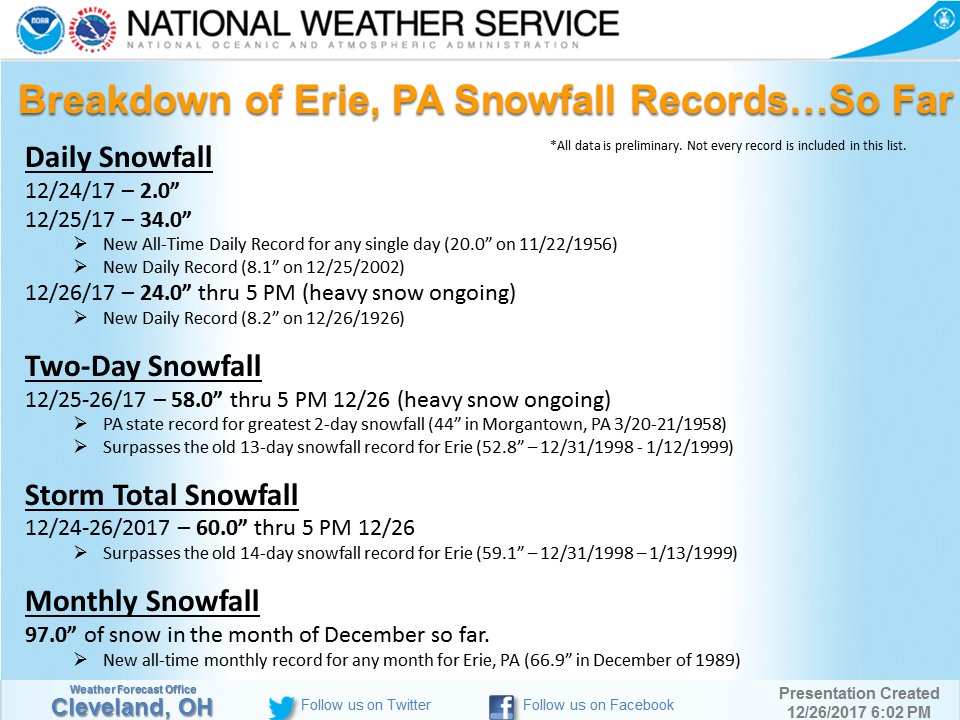 Erie now leads second-place Syracuse, NY by 64.1 inches of snow this season as of the last update. That is a crazy lead for this early in the season. That's Over 5 FEET Of Snow!! Click Here for the NEW current Top 25 snowiest cities in the US
Current Top 5 Snowiest Big Cities in the US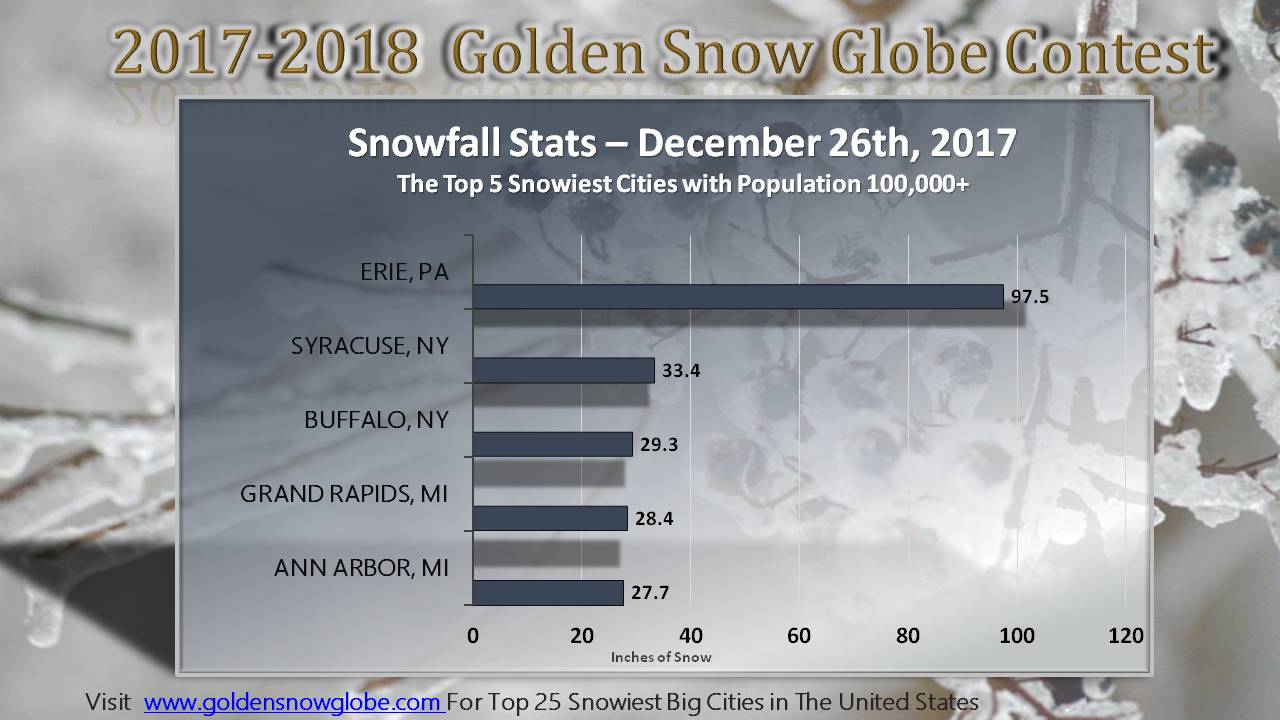 I'll keep updating this page as more snow stats are reported. For those of you around the Erie area, please stay safe. This much snow is serious stuff. Have a Great night all!