Just a quick post to say:
Happy Spring Everyone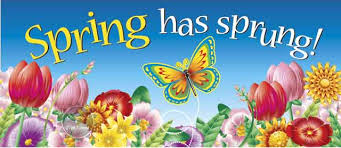 We all made it through the Winter. Well at least through the season. No doubt more snow is/will be falling but it won't be long before the grass is green and the flowers are blooming. Happy Spring
Updated -I also want to say Thank You to Megan D. for your kind donation to the snow site. I do truly appreciate you taking the time and it helps out a lot. Thanks again Megan
Have a Great Sunny and Warm Spring Everyone!