Alaska's Bear Cam Live at Brooks Falls – Katmai National Park
Explore has a really cool live cam of the bears at Brooks Falls at the Katmai National Park in Alaska. What's cool about this live bear cam in Alaska is that since I have been watching, it has been pretty active with several bears on the cam along with what I am guessing are Salmon fish swimming upstream. The last time I watch it and be careful, it's addicting there were 5 bears trying to feast on the fish.
This is a live stream of the bears at the Katmai National Park in Alaska and I believe the camera is hosted by Explore.org. You can click on the live cam of the bears below to start watching. Feel free to share this with any of your friends that love watching wildlife live.
Live Cam of Bears in Alaska
As I mentioned above, just click on the video below to start watching the bears at Brook Falls, Alaska live and enjoy the wildness of the Alaskan bears in their natural surroundings.
——————————————————————-
Screenshot of the bears in Alaska at around midnight 7/12/2016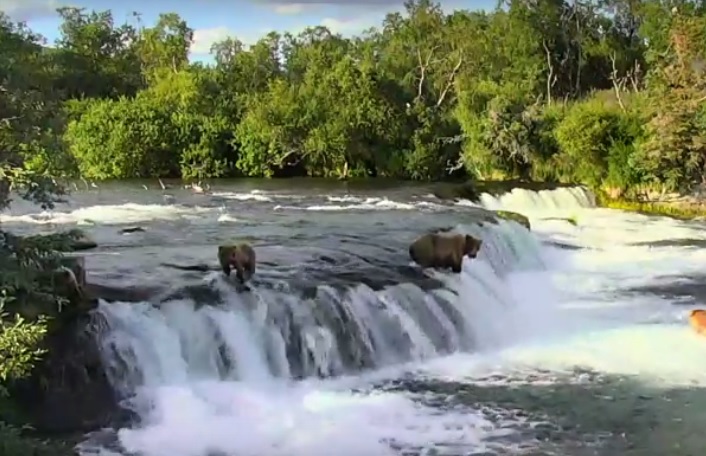 Credit goes to Explore.org for this great live cam of the wild bears in Alaska.